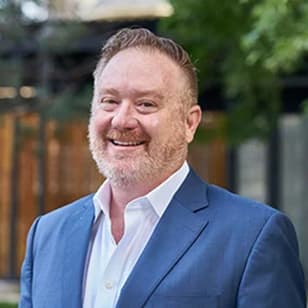 Jeff Head
In his role as Vice President of Development for Habitat Affordable Group, Jeff Head manages the financing and development for our affordable housing portfolio. Between 1998 and 2013, while leading Habitat's court-appointed receivership of the Chicago Housing Authority, he was part of the leadership team that managed redevelopment of some of the largest public housing sites in the country, including Cabrini Green, the Henry Horner Homes and the ABLA Homes developments.
Over his 20 years with Habitat, Jeff worked with agencies such as the Chicago Housing Authority, Illinois Housing Development Authority, City of Chicago, US Department of Housing and Urban Development, he has been involved in transactions that have invested more than $1 billion in Chicago neighborhoods housing developments.
Prior to joining Habitat, Jeff worked on a variety of urban development programs as an Assistant to Mayor Richard M. Daley, at the City of Chicago. He holds an MUPP, from the University of Illinois Chicago's College of Urban Planning and Policy.
Shyrlden Carmichael
As Vice President of Business Operations, Shyrlden works closely with Habitat's leadership and extended management team on short- and long-range strategic plans based on company goals and growth objectives. Shyrlden evaluates best practices across our portfolio with an eye toward future needs.
Additionally, Shyrlden assists in the enhancement of the overall operations of the company and ensures that our business lines and internal service departments are consistently aligned.
Before joining The Habitat Company, Shyrlden held various executive leadership roles, including his most recent at Cabrini Green Legal Aid, where he served as deputy executive director. In that role, he was responsible for overseeing all HR, facilities, finance, strategic partnerships and legal functions as well as advising the board and executive director on the organization's key initiatives.
Shyrlden is a graduate of William Mitchell College of Law, in St. Paul, Minnesota, where he received his Juris Doctorate.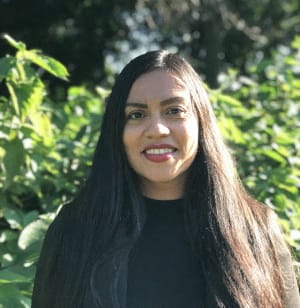 Cristina Vera-Hunt
Cristina Vera-Hunt is Generations Housing Initiatives Executive Director, overseeing resident services at affordable housing properties, managed by The Habitat Company. She came to GHI with over fifteen years of human capital program experience ranging from program development, case management, youth and workforce development, and grant administration. Cristina has managed the Chicago Housing Authority's FamilyWorks, Family Self Sufficiency, and Summer Youth Employment Programs; City of Chicago's Community Service Block Grant workforce development services; Department of Labor Young Parents Demonstration Program; and The Choice Neighborhoods Initiatives human capital programs. Cristina holds a master's in urban planning and Policy from the University of Illinois at Chicago.
Michael Goldberg
Michael Goldberg has over 30 years of experience designing and implementing effective community development strategies. He joined IFF, a Chicago-based Community Development Financial Institution serving the Midwest, in March of 2021 to lead IFF's real estate consulting practice. The Real Estate Solutions team consists of 25+ professionals in four states that provide their IFF colleagues and non-profit clients with expert advice and comprehensive services to address their real estate and facility needs.
Before joining IFF, Michael served as the Executive Director and Director of Real Estate Development of Heartland Housing, a Chicago-based non-profit developer that created and managed affordable housing throughout the Midwest. He also previously served as a senior planner with SmithGroupJJR, as well as staff planner for the City of Chicago Department of Planning and Development.
Michael received a master's degree in Urban and Regional Planning from the University of Wisconsin-Madison. In addition to serving on the GHI Board, he also co-chairs the Finance Committee of the Financing for Reentry working group for the Illinois Justice Council.